Evil eye + Energy protection necklace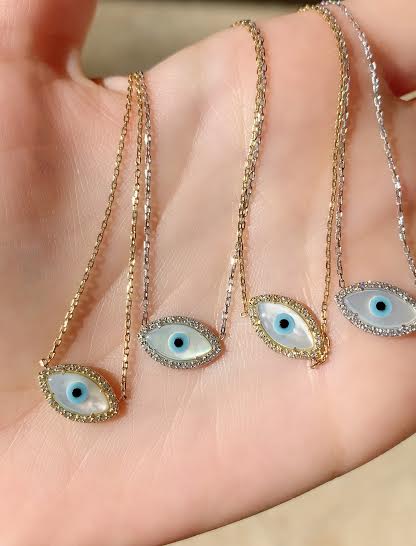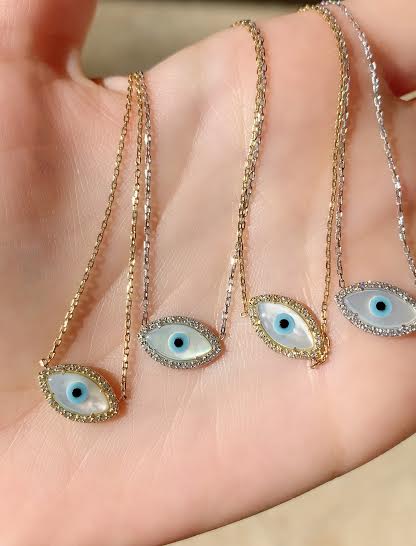 Evil eye + Energy protection necklace
Do you believe in energy protection? Then this pendant is for you! Wether we like it or not we are all energy, and the world moves with energy and sometimes we need a little something to make us feel strong and protected. Our Evil Eye Protection necklace is handmade with mother pearl, top quality diamonds and 18K Gold. It will last and protect you forever and ever!
Details: 1/2 inch wide, 16 inch chain.
Please allow 2-4 weeks to make and ship.