Rainbow Sapphire and Diamond Illusion Band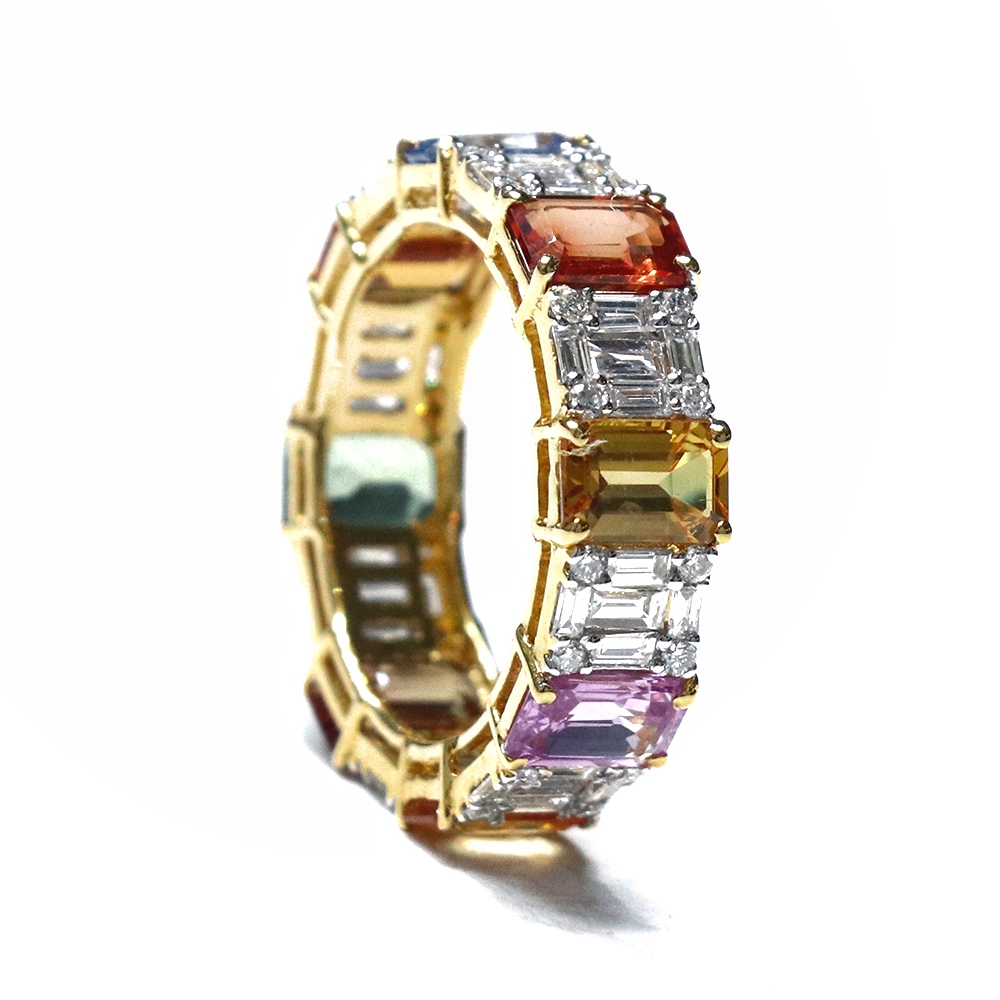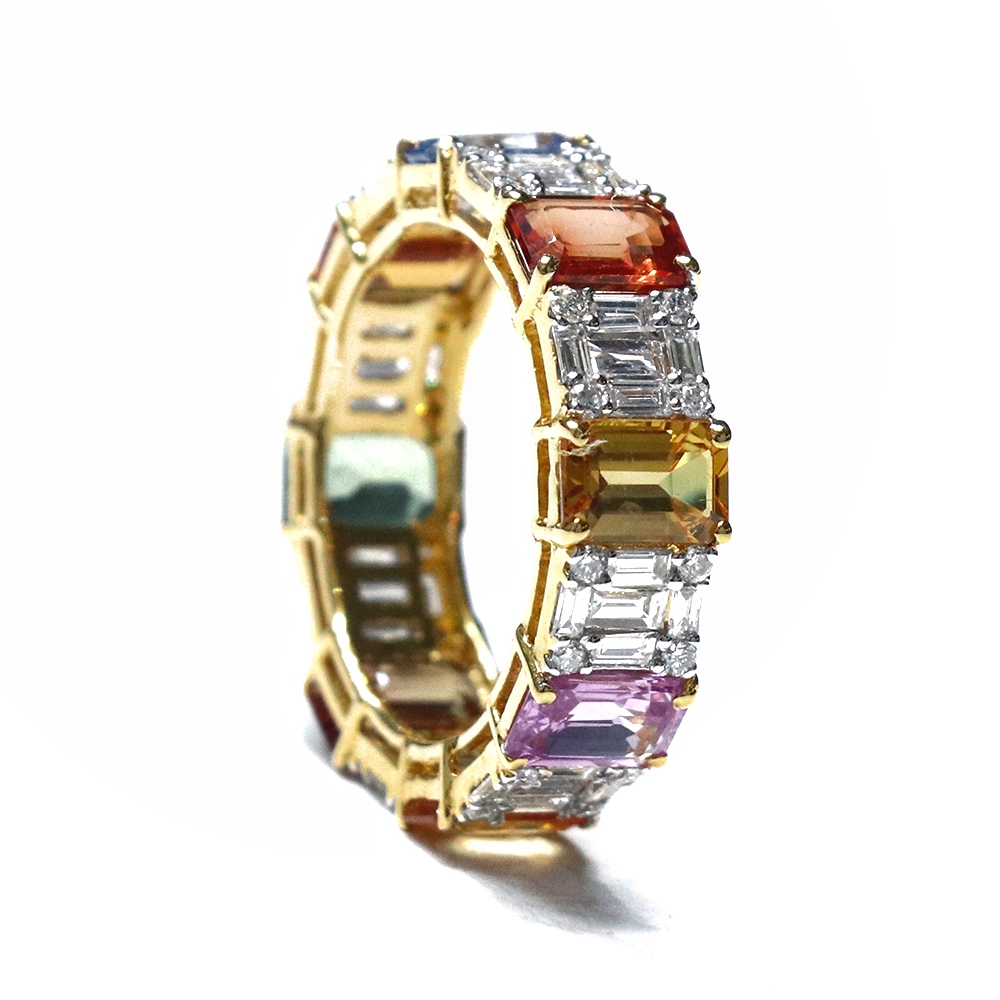 Rainbow Sapphire and Diamond Illusion Band
One of our favorite pieces ever! Our rainbow sapphire + diamond illusion band comes in 18K Gold. The sapphires are about .7ct. emerald cut, and the diamonds are giving the illusion of an emerald cut diamond.
Sapphire weight: 5.5CT. approx.
Diamond weight: 1.5CT. approx.
Please allow 2-3 weeks to ship. For rush orders call, text or email!